Learn the pros & cons of each and decide which option is best for you
Looking for the right home is a difficult task. If you are looking for a first home, or are thinking about downsizing, you might be looking at condos or townhome. These homes have smaller square footages, and therefore, smaller prices! These smaller prices can lead to big long-term savings, depending on what kind of home you buy. When looking at smaller suites, homes are often divided into condos and freehold homes.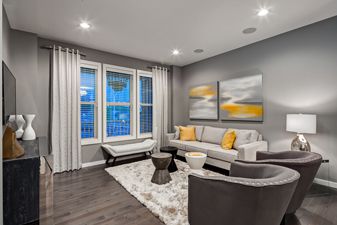 Condos
Condos are an option that is typically found to be smaller suites in bigger buildings. With a condo, you own the interior of the suite. The exterior, including the lot the building sits on, is owned collectively by all the unit owners. This means all common areas, like lobbies, doorways, parking lots, gyms, pools, and other amenities, are taken care of by the condo as a whole. This is done by paying monthly condo fees, which goes towards the monthly maintenance, as well as toward a reserve for bigger fixes and replacements. These fees are based on the square footage of the unit, so the bigger the unit, the more you pay. Even if you don't use the condos amenities, as a condo owner, you are responsible for those fees every month. As time goes on and the building gets older, fees often increase.
Townhomes are also frequently affiliated with condos. Townhomes are houses that usually attached to one another side by side, as opposed to on top of one another. These homes also often have condo fees, although they tend to be a little bit less.
A problem with these collectively owned spaces, whether it is a high-rise condo or townhouse group, is the potential for "special assessments." These assessments are paid less frequently than condo fees, but are often much larger lump sums that are needed for large fixes on the property. These assessments have been known to run into the tens of thousands of dollars, and are often a surprise to condo owners. Many expect that their monthly fees will cover big ticket items like roofs and furnaces, however, some
items can be a lot more expensive than boards expect. If condo fees are particularly low, this can make the reserve smaller, and special assessment costs can end up being even bigger. In the long run, condo often
Condo by-laws and boards can also be convoluted and difficult to deal with. Some rules might be common sense, but others may have been passed for a particular instance. It is important to take a look through the building by-laws before you buy, so you are aware of any such issues.
If you are looking for a maintenance free ownership, then a condo might be for you!
Freehold Townhomes
Freehold townhomes are similar to condo townhomes, but do not include the fees or special assessments. This lack of fees ends up saving the homeowner thousands of dollars a year that they can save on the maintenance of their home. Homeowners will be responsible for big ticket items on their own, and should budget accordingly.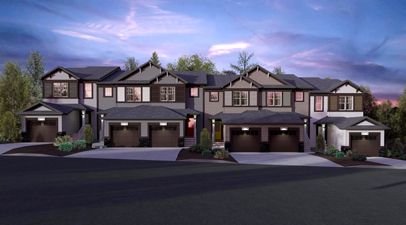 Homeowners of a freehold townhome are responsible for the interior and exterior of the home, and actually own the land that the town home sits on, both underneath and in the front and back. If there are any yards, driveways, walkways, or gardens, they are the homeowners' responsibility.
Because there is no condo board, there are no rules and regulations, and you can maintain the home as you see fit. If you want to paint, install a deck, or add a garden, there are no special permissions needed, like you would need in a condo.
Additionally, townhomes are often a bit bigger than a condo. They are frequently 2 or 3 bedrooms, and can be a good alternate to a started single family home. Taxes and prices on a townhome are lower than most single family homes, however.
If you want a little bit more space and don't mind maintaining your property, a freehold townhome might be the home for you!
To find out more about Stepper Homes townhome opportunities, check out the Andover, Baker and Collins floorplans at www.stepperhomes.com.